NOW YOU CAN GET ALL OF JULIAN'S JAZZ PIANO EBOOKS IN ONE PACKAGE
Over the last 10 years I've made a lot of ebooks, sheet music, guides, and video tutorials for jazz piano…
These resources have helped thousands of jazz musicians to date…
But now, to make things simpler for you – I've boiled down my products page into one ebook collection – which gives you everything in one place:
'The Best Of Julian Bradley Collection' gives you my best ebooks, videos, and original compositions – all for a fraction of the price it would cost if bought separately…

It's all organized in one place for you – so you don't have to waste hundreds of hours searching the internet for your next lesson.
LET'S TAKE A LOOK INSIDE:
Jazz Theory Explained ($45 value): My 100 page essential jazz piano guide. Get confidence and peace of mind by filling in the gaps to your jazz theory knowledge. Race through 10 years of my own reading, learning and study, in as little as a weekend!
Best Chords In The World ($35 value): 30 of my favorite chord progressions, spanning a range of musical styles (but mostly jazz). 35 pages of detailed manuscript – jam packed with sweet chord progressions, professional chord voicings, Latin montuno patterns, comping ideas, and jazz piano endings.
Exploration Of Harmony ($35 value): My 50 page 'zero-fluff' guide to harmony.
Get inspired at the piano as we dive into Polytonality, Pedal Notes, Block Chords, Modulation, and more.
3 Emotional Jazz Piano Pieces ($25 value): Sheet music to my 3 most popular Jazz piano compositions:
– 'Falling In Love For The First Time' – a dreamy Lydian composition.
– 'Dancing With You' – a sophisticated Jazz waltz.
– And 'Venice Beach In Winter' – featuring Kenny Barron 11th voicings.
3 Best Christmas Songs ($25 value): Sheet music to my 3 most popular Christmas Jazz arrangements:
– 'The First Noel'
– 'Hark The Herald Angels Sing'
– And 'O Christmas Tree' – an intimate arrangement, perfect for your family at Christmas time.
Access to Premium Video Content ($97): You'll also get 10 'best of' Jazz Tutorial videos taken from my premium courses – includes selected Christmas tutorials, Musical Ear lessons, and Best Chords In The World video tutorials.
HERE'S WHAT YOU'LL DISCOVER:
– 22 of my favorite chord voicings (Jazz Theory Explained page 44)
– Understanding a lead sheet – what to look for, understanding key signatures, key changes, and ii-V-Is (Jazz Theory Explained page 17)
– Chord Extensions Explained – get clarity on all types of chord extensions (Jazz Theory Explained page 14)
– 4 Reharmonization techniques – apply these to your favorite jazz songs today (Jazz Theory Explained page 92)
– How to write sophisticated melodic lines – by 'aiming for the colorful notes' and 'emphasizing the changes' (Jazz Theory Explained page 56)
– Block chords – add this iconic film noir sound to your jazz playing today! (Exploration Of Harmony page 37)
– Jazz scales: How to know which scale to play over any chord (Exploration Of Harmony page 37)
– Jazz piano endings: How to end any piece in style. My favorite techniques for both major and minor songs (Exploration Of Harmony page 35)
And much more.
No more searching the internet endlessly – everything you need is organized in one place.
WHO IS THIS FOR?
This is for piano players (not suitable for guitar, bass or saxophone).
Fans of my Jazz Tutorial YouTube videos – this provides you with the same level of teaching and calm delivery.
5+ years piano playing experience
Reading music is necessary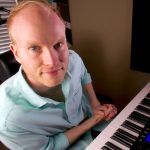 "The ebooks and videos in The Best Of Collection have helped thousands of jazz musicians to date, and I'm confident that you'll find many valuable insights and essential practical tips for your playing"  – Julian Bradley
HOW MUCH DOES THIS COST?
If you purchased each book separately, this package would cost over $250…
However, if you buy them together as part of The Best Of Julian Bradley Collection, you'll only pay $49 USD.
That's roughly the price of one private piano lesson – yet it gives you a year's worth of learning material.
90 DAY MONEY BACK GUARANTEE
As always, you have my 90 day money back guarantee. If for any reason the Best Of Collection is not right for you – just email me and I'll fully refund your purchase. No questions asked.

WHAT'S NEXT?
To take advantage of today's offer and get instant access to my best premium training – click the 'add to cart' button below. Complete the one page checkout and your download will begin!

HERE'S WHAT READERS ARE SAYING: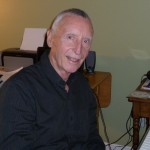 Ray Huckell, (Toronto): "When I decided to learn jazz piano 5 years ago, I searched high and low for a competent teacher who could lead me along the trail of developing a JAZZ SOUND. I lucked into Julian Bradley on YouTube, watched every video he presented, made copious notes, and then went through the horrors of "oops, which video did he show his favorite major 7th voicing in?" All of that is in the past as Julian has now published the most understandable explanation of the complexities of Jazz Piano and Theory. Terrific and easy to understand, what every visitor to your videos is praying for – a true GOLDMINE!".
Steve Schneider, (US): "I am incredibly impressed with your easy clarity, your ability to convey complex material in an accessible and engaging manner, and your ability to focus on what's really important in a logical fashion. I purchased your Jazz Theory Explained ebook and within 5 minutes knew that it was exactly what I've been looking for for years. Thanks for making all your hard work so accessible."
Roger Price, Venice, California: "I waited weeks before writing this email, because I wanted to see if your jazz theory book would clear up years of jazz theory confusion and frustration for me. Well, I'm happy to report that it has! After reading your book from cover to cover, I'm now able to practice "Dancing With You" on my piano […] Thank you so much!"
Ed Marsh, Oakland, California: "Hey Julian, The book is fantastic! I have been taking 'expensive' Jazz Piano Lessons for almost three years. My technique has improved and I'm enjoying the lessons, BUT I gained tons of 'understanding' from just reviewing, what I thought I understood and reading your e-book. Keep the e-books coming! Thanks, Ed"
VIDEOS:
'Jazz Theory Explained' ebook trailer

'Falling In Love For The First Time' (one of the compositions)
'Best Chords In The World' ebook trailer

To get instant access to the Best Of Julian Bradley Collection – click the 'add to cart' button below, complete the checkout form and your download will begin!

Copyright Julian Bradley