Build your Jazz Theory Knowledge from the Ground-up!

When I began learning jazz, I spent hundreds of hours searching the internet on my own…
But there was no structure to my learning – the information was scattered across dozens of websites and there was no end to it all.
In short, trying to 'go it alone' got me nowhere.
But everything changed when I found a jazz piano teacher…
I didn't have to go looking for my next lesson anymore – my teacher showed me each step of the way, and my progress at the piano accelerated.
Years later, I now realize that it was rare for me to have had access to such a great teacher, and that most people aren't lucky enough to live near one…
So to help you with YOUR jazz piano journey, I've put together an ACCELERATED guide which you can race through in as little as a weekend!
– JAZZ THEORY EXPLAINED, ONCE & FOR ALL –


'Jazz Theory Explained' is my most popular book and it's helped thousands of musicians to date…
It gives you my best jazz advice and guides you quickly through the essential aspects of jazz…
Fun to read and clearly illustrated – this book fills in the gaps to your jazz theory knowledge and builds you from the ground-up.

HERE'S WHAT YOU'LL LEARN
– Jazz chords explained – get clarity on all types of 7th chord, 6th chord, sus 4, and more.
– Chord voicings -22 of my favorite chord voicings that make up most of my playing (page 44)
– Chord Extensions Explained – get clarity on all types of chord extension, including b9s, #11s, and b13s (page 14)
– Jazz scales: How to know which scale to play over any chord.
– Improvisation techniques – how to write sophisticated melodic lines by 'aiming for the colorful notes' and 'emphasizing the changes' (page 56)
– World jazz styles – a look at Bossa Nova and Cuban jazz styles.
– Walking bass lines – how to write a walking bass line to any progression.
– Understanding a lead sheet – key signatures, modulation and ii-V-Is (page 17)
– Thinking Quickly – see how I count intervals, transpose, and find my fingers to voicings.
– Arranging Techniques – a clever way to play melody and chords together at the piano.
– Reharmonization techniques – 4 sweet reharms you can apply to your favorite standards today (page 92)
– Iconic jazz piano sounds – a collection of my favorite sounds including 'The Film Noir Piano Sound', arpeggiated minor 6 chords, 'side-slipping' – and much more!
No more searching the internet endlessly – everything you need is organized in one book.
WHO IS THIS BOOK FOR?

✓ Piano players (the chord voicing chapters make this book piano specific).

✓ 5+ years playing experience
✓ Reading music is necessary
✓ No jazz education required – I teach everything from the ground-up.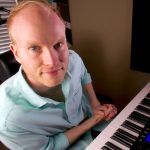 "Jazz Theory Explained has helped thousands of musicians to date, and I'm confident that you'll find many valuable insights and essential practical tips for your playing" – Julian Bradley
YOUR BOOK COMES WITH:
✓

100 pages of concise teaching, guiding you step by step.
✓ YouTube video links – links to my best YouTube videos embedded in the chapters. Just click 'play' and jump to a related video!
✓

Practice Tips – fun exercises and challenges at the end of each chapter.
✓ 'The Chord Symbol Guide' – my one page cheat sheet that shows you all common types of jazz chord lined up from C.
✓

Bonus video tutorials: get access to selected video tutorials from my other premium jazz courses.
✓

Bonus ebook: sheet music to my 3 most popular jazz compositions – 'Dancing With You', 'Falling In Love For The First Time' and 'Venice Beach In Winter'.

DO I NEED SPECIAL SOFTWARE?
No, all you need is a computer. This ebook downloads to your computer as a PDF file, and opens on PC and Mac – no special software required.
You can also open this book on an iPad – but you should download it to a desktop computer first (iPad synching instructions are included with your download).
SAVE MONEY & TIME

If you were to meet with me for private lessons, it would cost thousands of dollars to cover this much material (and it would take us 12 months)…
But Jazz Theory Explained gives you the same information for a fraction of that price – just $45 USD – that's less than the price of one private lesson.

You won't have to search the internet endlessly, or trek across town to a teacher's studio. I've put everything you need in one place and you can race through it starting today.
90 DAY MONEY BACK GUARANTEE
But what if you try Jazz Theory Explained and it isn't right for you?
Not a problem. You have my 90 day money back guarantee – so if for any reason it's not right for you, just email me and I'll fully refund your purchase. No questions asked.

WHAT'S NEXT?



To download your copy of Jazz Theory Explained today, just click the orange button below. Then complete the secure checkout and your download will begin. You can start filling in the gaps to your jazz knowledge in just a couple of minutes!

READER COMMENTS: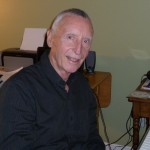 Ray Huckell, (Toronto): "When I decided to learn jazz piano 5 years ago, I searched high and low for a competent teacher who could lead me along the trail of developing a JAZZ SOUND. I lucked in to Julian Bradley on YouTube, watched every video he presented, made copious notes and went through the horrors of "oops, which video did he use to show his favorite major 7th voicing". All of that is in the past as Julian has now published the most understandable explanation of the complexities of Jazz Piano and Theory. Terrific and easy to understand, what every visitor to your videos is praying for – a true GOLDMINE!".
Steve Schneider, (US): "I am incredibly impressed with your easy clarity, your ability to convey complex material in an accessible and engaging manner, and your ability to focus on what's really important in a logical fashion. I purchased your Jazz Theory Explained ebook and within 5 minutes knew that it was exactly what I've been looking for for years. Thanks for making all your hard work so accessible."
Mike Le, California: "I bought your ebook and loved it! So much valuable information with detailed explanation. Your book is worth every penny!!!"
Roger Price, Venice, California: "I waited weeks before writing this email, because I wanted to see if your jazz theory book would clear up years of jazz theory confusion and frustration for me. Well, I'm happy to report that it has! After reading your book from cover to cover, I'm now able to practice "Dancing With You" on my piano […] Thank you so much!"
Ed Marsh, Oakland, California: "Hey Julian, The book is fantastic! I have been taking 'expensive' Jazz Piano Lessons for almost three years. My technique has improved and I'm enjoying the lessons, BUT I gained tons of 'understanding' from just reviewing, what I thought I understood and reading your e-book. Keep the e-books coming! Thanks, Ed"

BOOK TRAILER

Here's the original trailer I made for Jazz Theory Explained when the book was first released:
To download your copy of Jazz Theory Explained today, just click the orange button below, then complete the checkout and your download will begin. You can start learning in just a couple of minutes!

Copyright 2019 Julian Bradley