Discover Jazz Piano Secrets and Get Confidence in your Understanding of Jazz, Once & For All
Learning Jazz piano on your own is frustrating. There's so much information on the internet and you don't know what order to practice things in.
It's overwhelming because the internet gives you ALL of the information at once – rather than showing you a clear path. You watch one video, and then have 10 other suggested videos thrown at you – all of which look just as important.
When I started learning jazz piano I looked to the internet also. I found some cool things here and there, but there was no core to what I was learning. Just random details scattered about. It never gave me confidence, and in fact, it took away my confidence because I felt like there were a million things that I should be practicing.
At the piano I'd jump between different things – 5 minutes on improv, 5 minutes on walking basslines, and so on. But I never progressed. Most of my time was wasted TRANSITIONING between each area, rather than ever mastering one thing.
However, everything changed for me when I started meeting with a jazz piano teacher in person. For the first time I was given just ONE thing to focus on (left hand voicings). Then we'd meet again and I'd be given the next thing to focus on (playing voicings in inversion). At the next lesson we'd tackle the next thing (Tritone Substitution), and so on.
The feeling of overwhelm disappeared and I found myself enjoying the learning process. I had just one teacher showing me the way, and I only had to focus on one thing at a time.
When I started learning through one source I improved very quickly. The bulk of my progress happened in just four months, and in less than two years I became completely confident in my jazz piano playing. We'd covered everything from the ground up and I'd filled in all gaps to my knowledge.
My name's Julian Bradley. I'm now a professional jazz pianist and educator, with a masters degree in music.
I realize how lucky I was to have one person showing me the way, and now I want to help you achieve the same goal.
MY MOST POPULAR JAZZ PIANO BOOK

Jazz Theory Explained: Once & For All is my most popular jazz piano ebook, with over 4000 copies download to date.

This book presents 100 pages of my best material covering all key aspects to jazz piano harmony, from the ground up.
I get straight to the point, there's zero fluff, and you can wiz through the pages in a fraction of the time it took me to learn this.
TAKE A LOOK INSIDE!

WHAT YOU'LL DISCOVER:

JAZZ SCALES: my simple rule to figure out which scale to play over any chord
CHORD EXTENSIONS: know exactly what notes any chord symbol means – 'maj 6', vs 'min 6', vs '#4', vs '#11'
THINKING QUICKLY: see inside my head and how I count intervals, transposition, and find my way to voicings quickly
21 of my FAVORITE TWO HANDED CHORD VOICINGS covering all chord types
A clever way to play melody + chord + bassline all at the same time
REHARMONIZATION: 4 approaches to reharmonization, including 'passing chords', 'inventing rules', and the 'slightly-wrong sound' to change up the chords to your favorite tunes
IMPROVISATION TECHNIQUES: I'll show you how to 'aim for the colorful notes', how to 'emphasize the changes', melodic embellishment, and arpeggiate the chord symbol.
UNDERSTANDING A LEAD SHEET: how to see inside a jazz composer's mind and spot the key changes, ii – V – I's, cycle of 5ths, and more.

FAVORITE SOUNDS: a collection of my favorite jazz piano sounds to end, including the 'Film Noir piano sound', arpeggiated minor 6 chords, and the most intriguing ending chord of all time!
WHO IS THIS BOOK FOR?

Jazz Theory Explained is for piano players, with 5 years playing experience and reading music is necessary.
If you're experiencing any of the following, then this book is for you:
"I lack confidence in my playing because I never had formal training"
"I feel overwhelmed with information and just need a clear path"
"I don't know what to practice and have no structure"
"I've hit a plateau – I'm playing the same things every time I sit at the piano"
"I don't have time to figure everything out on my own – I just need all of the information in one place NOW"
THIS BOOK COMES WITH:

100 pages of concise and thorough writing, taking you step by step from the fundamentals to advanced topics.

YouTube video links along the way – my best videos embedded in the text and arranged in order.
Practice Tips to end each chapter.
Beautifully illustrated (lots of pictures) bold and colorful (the opposite of a boring text book)
Both computer version and PRINTER FRIENDLY version of the same book
Glide through pages effortlessly on your computer or tablet screen, or print to paper
Bonus Book: 3 Emotional Jazz Pieces – Dancing With You, Falling In Love For The First Time and Venice Beach In Winter (limited time offer)
TECHNOLOGY & SOFTWARE?
This book works on both Mac and PC, and any type of tablet – no special software required
You can read the book on your computer screen, OR print it to paper (printer friendly version of the book included with the download).
ATTENTION iPAD USERS: This book cannot be downloaded directly to an iPad. Please download the book to a desktop computer first, and then sync it to your iPad. iPad syncing instructions included in the download.
PRICING & VALUE

Jazz Theory Explained presents 15 private lessons with me, at the price of less than one lesson. You'll learn jazz theory in a fraction of the time it took me. You won't have to search the internet for each topic individually, or wonder if the information accurate. I've put everything you need in one place, and you can wiz through the information at record pace.
90 DAYS RISK FREE

But what if you don't like the book? If for any reason you're not happy with this book, just email me within 90 days and I'll fully refund your purchase – no questions asked. I'd rather you TRY the book and ask for a refund, than not try the book at all.
But I'm confident that you WILL love this book – it's been downloaded by more than 4,000 people so far, and the refund rate is close to zero.
To download Jazz Theory Explained click the 'add to cart' button below, fill out the one page secure checkout form. Then your download will begin and you can start learning immediately:

JAZZ THEORY EXPLAINED READER COMMENTS: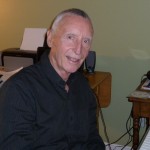 Ray Huckell, (Toronto): "When I decided to learn jazz piano 5 years ago, I searched high and low for a competent teacher who could lead me along the trail of developing a JAZZ SOUND. I lucked in to Julian Bradley on YouTube, watched every video he presented, made copious notes and went through the horrors of "oops, which video did he use to show his favorite major 7th voicing". All of that is in the past as Julian has now published the most understandable explanation of the complexities of Jazz Piano and Theory. Terrific and easy to understand, what every visitor to your videos is praying for – a true GOLDMINE!".
Steve Schneider, (US): "I am incredibly impressed with your easy clarity, your ability to convey complex material in an accessible and engaging manner, and your ability to focus on what's really important in a logical fashion. I purchased your Jazz Theory Explained ebook and within 5 minutes knew that it was exactly what I've been looking for for years. Thanks for making all your hard work so accessible."
Mike Le, California: "I bought your ebook and loved it! So much valuable information with detailed explanation. Your book is worth every penny!!!"
Roger Price, Venice, California: "I waited weeks before writing this email, because I wanted to see if your jazz theory book would clear up years of jazz theory confusion and frustration for me. Well, I'm happy to report that it has! After reading your book from cover to cover, I'm now able to practice "Dancing With You" on my piano […] Thank you so much!"
Ed Marsh, Oakland, California: "Hey Julian, The book is fantastic! I have been taking 'expensive' Jazz Piano Lessons for almost three years. My technique has improved and I'm enjoying the lessons, BUT I gained tons of 'understanding' from just reviewing, what I thought I understood and reading your e-book. Keep the e-books coming! Thanks, Ed"

Copyright 2018 Julian Bradley